BiNA Office Furniture • Call: 516-248-5858
HIPAA Compliant Medical File Cabinets
Medical Patient File Cabinet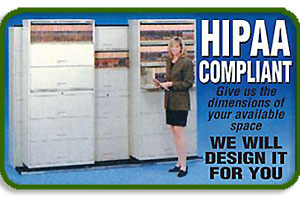 BiNA Discount Office Furniture
is known for our
quality file cabinets
for many
office
applications. We're your office furniture place for
medical patient filing
solutions, including x-rays and more. We can accommodate letter and legal sized filing and folders and boxes too.
BiNA
offers a full-service selection of
storage solutions
for your documents. Just tell us what you're needing to store and how much room you have to store it!
Sliding Storage
Labels: 516-248-5858, file cabinet, HIPAA, medical file, medical office, shelving, specials, storage
BiNA Discount Office Furniture Online: Create Your Own Health Care Reform
Discount Office Furniture Specials
<< Office Furniture DiscountsHome
BiNA is Your Office Furniture Place
Factory Closeout Pricing
BiNA Office Desk Sale, Long Island / Nassau County...
U Shaped Workstation Desks
Waiting Room Furniture Bargains
Knock on Wood, at BiNA Discount Office Furniture S...
Plan, Buy, Build. At Bina Office Furniture
Sweet Executive Desk Suites
Be Your Own Santa, at BinaOfficeFurniture.com
Modular Workstation Concepts and Options