BiNA Office Furniture • Call: 516-248-5858
The Doctor will see you now..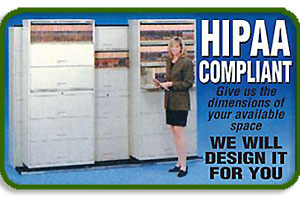 Your patient privacy is their right and your obligation. BiNA Discount Office Furniture is your ally in building a better office with our big sale on HIPAA compliant medical file cabinet solutions for patient filing and storage units.
The Waiting is Over
Visit our Long Island showroom for a complete details on all our office furniture for your medical office including reception desks and waiting room furniture.
Labels: 516-248-5858, bargain, budget, file cabinet, HIPAA, inexpensive, medical file, medical office, new york, sale, storage, value
BiNA Discount Office Furniture Online: Medical Patient File Cabinet Sale
Discount Office Furniture Specials
<< Office Furniture DiscountsHome
Follow BiNA Office Furniture News
All the Office Furniture that Fits We Print
Directions to Discount Office Furniture Success
What's in a name? Bookcases or Bookshelves
Wood Bookcase in Cherry, Mahogany, Oak, and Walnut...
Save Money at BiNA Discount Office Furniture
Visit BiNA 30,000+ sq ft Office Furniture Showroom...
Reception Desk Deal - Discount Reception Desk
Gotham City Counts on BiNA Office Furnture
It's Not an Avatar, It's Real