BiNA Office Furniture • Call: 516-248-5858
Underdesk File Drawers or Standalone File Cabinets
Design a storage system to fit your needs.
The best way to layout your office storage for your home office or business office depends on the kind of work you do, your personal preferences and most importantly, how much available space.
Underdesk filing drawers, known as file pedestals, are very handy for often used documents and items needing quick access. Special sized documents however would need to be stored in other forms of storage units, along with even standard documents in archival storage.
Active Storage or Archival Storage?
Medical and law offices are well familiar with the need to maintain records for indeterminate period of time. At some point just about any document may need to go into archival storage, whether a standard legal file cabinet, or a HIPAA-compliant medical patient file, or even X-ray storage.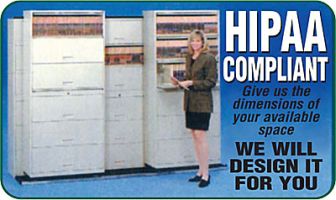 Labels: 516-248-5858, custom office furniture, file cabinet, long island, new york city, storage unit
BiNA Discount Office Furniture Online: Organizing Filing and Storage in your Office
Discount Office Furniture Specials
<< Office Furniture DiscountsHome
Curved Front Reception Desk Sale
Home Office Furniture Design Tips and Solutions
Red Hot Summer Savings
Chairs Galore Sale
Cubicles Overstock Sale
Smart Savings: Another BiNA Bargain
Discount Desk Deals @ BiNA Office Furniture
New York Office Furniture Desk Sale
"Seat Yourself" at BiNA Office Furniture
BiNA voted Best Office Furniture 2010