BiNA Office Furniture • Call: 516-248-5858
Temperatures are Rising.. and Prices are Falling
At BiNA Office Furniture Showroom, you always get the best deal in town. Visit our one location for the only stop you need to make to shop for quality office furniture for your entire company — from the reception desk and waiting room chairs to the executive board room mahogany conference table and leather chairs. We've got it all here, under one big roof!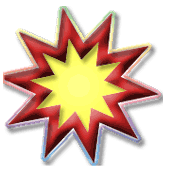 Hurry in today, before these hot summer sales specials melt away!
Labels: 516-248-5858, bargain, cherry, conference furniture executive chair, conference room, conference table, discount, floor plan, home office, leather, long island, mahogany, ny, sale, showroom
BiNA Discount Office Furniture Online: Red Hot Summer Savings
Discount Office Furniture Specials
<< Office Furniture DiscountsHome
Chairs Galore Sale
Cubicles Overstock Sale
Smart Savings: Another BiNA Bargain
Discount Desk Deals @ BiNA Office Furniture
New York Office Furniture Desk Sale
"Seat Yourself" at BiNA Office Furniture
BiNA voted Best Office Furniture 2010
Highback with Mesh Headrest
Mesh Multifunction Task Chair $159
Gala Chair Sale: Office Chairs Galore!