BiNA Office Furniture • Call: 516-248-5858
Medical Filing Cabinet Sale
Looking for great value in your medical practice? Store your patient files in HIPAA-compliant style with the right-sized medical filing cabinet for your practice needs.
Medical Patient Filing Cabinets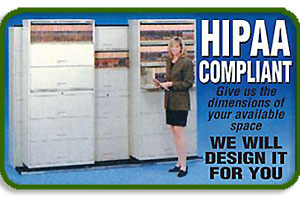 Feast Your ICD9's on This Deal
Just tell us your available file storage space or expansion needs, we can design and build it for you - whether starting out with a single
6- or 7-tier cabinet
, or expanding your practice into
sliding-file medical storage
,
BiNA Office Furniture
can do it for you, just as we've done for decades all over
New York metro and Long Island regions
.
Call BiNA Office Furniture Today! 516-248-5858
Labels: 516-248-5858, bargain, HIPAA, medical file, medical office, new york, ny, office planning, office space, patient file, storage, storage unit
Your Office is Your Castle

Furnish it well.
Furnish your office with our value-ready selection of desks, chairs, conference tables, reception desks and more. You don't need to live at Versaille to afford our quality discount office furniture deals! Bring in a floor plan to guide us in outfitting your space for best possible use and flow. Bring in your ideas for what you need to accomplish and by when. We'll figure out the details for you, you just need to wave your hand and the pumpkin becomes a chariot of gold.
Labels: conference furniture, conference room, conference table, custom office furniture, floor plan, long island, office desk, office planning, office space, quality, reception desk, waiting room
Discount Office Furniture Specials
<< Office Furniture DiscountsHome
Need More Medical Patient File Storage?
You Are Where You Work
BiNA Discount Office Furniture Online, Call to buy office desks, chairs and more 516-248-5858