BiNA Office Furniture • Call: 516-248-5858
Be Your Own Santa! at BiNA Office Furniture
Be your own Santa at BiNA Office Furniture — Buy yourself some new office furniture & make yourself comfortable. You're worth it!
Comfort. You're Worth it
BiNA Office Furniture
254 East Jericho Turnpike
Mineola-Garden City, NY 11501
http://binaofficefurniture.com/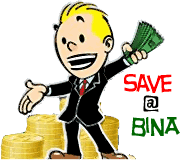 " Visit Long Island's Most Complete Office Furniture Showroom"
1/2 Mile West of Glen Cove Road, on East Jericho Turnpike, 11501
©
BiNA Office Furniture
Long Island, NY
Labels: 516-248-5858, comfort, conference furniture, floor plan, L-Shape, long island, ny, office chair, office furniture, u-shape, value
BiNA Discount Office Furniture Online: Be Your Own Santa, at BinaOfficeFurniture.com
Discount Office Furniture Specials
<< Office Furniture DiscountsHome
Modular Workstation Concepts and Options
Esquire Bookcase for your Law Library
Best Office Furniture Practices
Buy Your Next Reception Desk from BiNA. Here's Why...
File Cabinets, Storage & Bookcases
Shopper's Guide to Buying Office Desks
How To Arrange Your Office Furniture
How To Draw A Floor Plan to Scale
Need More Medical Patient File Storage?
You Are Where You Work