BiNA Office Furniture • Call: 516-248-5858
Call the Doctor!
7-Tier Open-Shelf Medical File Cabinets, 36"W
Regularly $899  Your Sale Price Now only $499.
We only have 3 left at this sale price - Hurry in or call today for yours!
@

516-248-5858
BiNA Discount Office Furniture
http://BinaOfficeFurniture.com
Labels: 516-248-5858, bargain, file cabinet, medical file, medical office, patient file, quality, quick, sale, specials, storage
30,000+ square feet of Office Furniture deals!
Talk to any of BiNA's experienced sales people and learn about the best series selection for your place of business needs. BiNA has desks for your office and workflow, whether traditional legal desk, classic L-shaped desk, or executive U-shaped workstation — BiNA Discount Office Furniture has something in store for you. Visit BiNA Long Island showroom today!
Labels: 516-248-5858, bargain, beauty, executive desk, long island, new york, office desk, office furniture, office space, wood desk
BiNA Discount Office Furniture Value Deals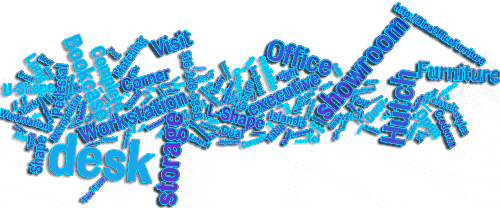 ... we don't know whether to laugh or cry when visitors think they are comparing our quality with chain store junk. There is no comparison, only contrast: Our staff are office furniture experts with decades of product and application know-how to make your office better, smarter, sharper and budget-wise. Our products are seasoned quality items we've hand picked from our manufacturers to provide durability and excellence in workday use. After all, an office chair is for sitting in, not just a picture on a page. And an office desk is for working, along with all the file cabinets, hutches, bookcases and complements. We've got them all here, so come in and save your dollars by buying smart the first time.
Call BiNA now:
516-248-5858

and save!

image by wordle.net

Labels: 516-248-5858, budget, discount, sale
Discount Office Furniture Specials
<< Office Furniture DiscountsHome
Showroom Special Clearance Sale
BiNA Office Furniture Showroom, Long Island, New York
Hurry in and Save!
BiNA Discount Office Furniture Online, Call to buy office desks, chairs and more 516-248-5858