BiNA Office Furniture • Call: 516-248-5858
BiNA Best Buyer's Tip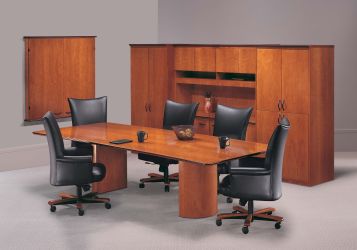 When it comes to purchasing an
office chair
, one size does not fit all! There are many things to think about when purchasing your workplace chair since you sit in it a good part of the day. Therefore, before you buy the chair you really should try the chair.
Ergonomics is an important consideration. This is what affects your comfort and health.  Look for the following ergonomic features when selecting your chair:
Lumbar Support
The lower back must be in the correct supportive position to avoid lower back pain. Many chairs even have an adjustable lumbar.
Arm Rests
Using an armrest allows you to relax your shoulders and keep your arms and wrists off the end of the desk.  Many chairs have adjustable arms so you can change arm position when needed.
Chair Posture
Office chairs with adjustable height and tilt lock control help you achieve the proper position so you can be comfortable while working.
One of the main causes of upper back pain is poor posture.  Leaning forward puts unnecessary stress on your back. Look for
chairs
with a good synchro-tilt control (seat and back move together) or chairs with an adjustable back control to allow you to keep your back against the chair back.
Some chairs also have an articulating seat.  Your legs should be at a 90 degree angle from chair to the ground. This control mechanism helps you achieve the appropriate comfort level with ease.
A ratchet back on a chair helps put the back height in a comfortable and supportive position.
Multi-function chairs are an excellent choice since they will contain all these adjustable features on one mechanism.
Special Body Type
People who are not average size require a chair that fits their specific needs.  There are chairs constructed for
big and tall
customers.  Seats are deeper and wider and this type of chair can also accommodate extra weight.
Office Appearance
Whether you are purchasing high or low back desk chairs,
task chairs
,
conference chairs
,
visitor chairs
for your
executive
offices, managerial chairs,
reception room chairs
, stacking chairs, or specialty chairs, you want your office to have a professional and stylish look. Chairs are available in fabric, vinyl, leather and mesh. Wood, metal, and chrome are popular choices for
chair frames
. Finally, many chair models are available to match your traditional, transitional, or contemporary furniture.
Bina Office Furniture
has a huge selection of chairs on display in our
showroom
. There are choices to accommodate any budget. Come visit us!  You can see, sit and try before you buy!
BiNA Discount Office Furniture
Visit Long Island's Most Complete Office Furniture Showroom
Call to order now 516-248-5858
Labels: 516-248-5858, best, best of, chair, conference furniture, conference room, discount, ergonomic, long island, office furniture, workstation
The advantages of buying new office furniture
Why should you buy new furniture for your office?
There are two questions you should ask yourself when you set out to buy furniture to your office, and that's, Will I buy new or used? The following facts explain the advantages of buying new office furniture.
More to choose from
When you're buying used office furniture, you are limited to whatever the used furniture dealer offers -- and that can mean more outdated furniture for your office. Buying new, however, will give you a greater selection of colors and sizes that may appeal more to your specific needs. You also have a guarantee with your new office furniture.
Repairs are easier
New office furniture makes repairs and replacing parts easier because the parts are readily available. Discontinued office furniture models and factory closeouts can give you the same freedom.
Great investment
Buying new office furniture is a great investment for your office. It will last as long as you want to use it. It helps you get more "bang for your buck" by staying with the best quality office furniture for as many years as you can.
Find some of the most professional and stylish office furniture at BiNA Discount Office Furniture and save up to 75% on your purchase! See our showroom today for your bargain!
We also have a nice selection of waiting room, reception area, conference room furniture and executive desks.
Labels: 516-248-5858, executive desk, long island, new york, new york city, ny, nyc, office desk, office furniture, reception desk, waiting room chair
What to Consider When Buying Office Furniture
Are you overwhelmed at the thought of buying furniture for your office?
Is your head spinning at the many options? Do you need a little bit of guidance?
There are several different factors to consider when you make your important purchase, but these tips can help you get started on making a wise investment.
Budget
In business, everyone wants to know,
What's the bottom line?
Cost is probably going to be your number one deciding factor in buying office furniture, but while you can shop smart to find great deals, look closely for the quality of furniture too, as you don't want to waste money in the long run by having to replace low-quality furniture after just a few years. Know your budget and what you can afford before you shop around so you can get the best furniture for your budget.
Quality
Again, quality is important. You want your business to have a professional image in your guests' eyes, so take your office furniture selections seriously. Do your research and shop around for quality office furniture that will represent your business well.
Style
There are many different styles of office furniture on the market today, so you can pick just the right style to match your business' personality and attitude. There's no reason why you can't find the perfect style that suits you.
Source
Where you buy your office furniture from can be the most important factor. Many online-based office furniture stores may not offer the quality your business needs or a reputation you can trust. Your best bet would be being able to visit the office furniture showroom so you can see for yourself the exact quality and style before making your investment. You can also receive design assistance from your showroom, which is a service you may not get online.
Come see for yourself the excellent quality of office furniture offerings at BiNA Discount Office Furniture today. At BiNA, you can receive professional office design consultation on your stylish office furniture offered at discounts up 75%!
Labels: 516-248-5858, long island, new york, new york city, ny, nyc, nyc office planning, office furniture
How Your Reception Area Can Make an Impression
If your office's reception area is the first thing guests will see, then it must instantly make a great impression and exude professionalism. The following tips will help you get your reception in great shape in no time.
Reception desk Set the reception desk so that it faces the entrance and the receptionist can greet guests right away.
Waiting area furniture Although this area is for guests only, don't skimp on your waiting area furniture. The waiting area chairs and tables, etc. should look high quality and the seating especially should be comfortable to give guests an immediate sense of hospitality.
Coat rack/coat closet Make your guests feel at home by providing a coat rack or coat closet nearby where they can hang their hat or coat.
Tables and magazine racks Be sure to provide tables for guests to set their belongings and magazine racks for reading materials they can peruse while they wait.
Browse BiNA's showroom for high quality reception and waiting area furniture at sale prices that can save you up to 75%. Find plenty of different styles of reception desks, waiting area chairs, waiting area tables, magazine racks and more!
Labels: 516-248-5858, long island, new york, new york city, ny, nyc, reception desk, showroom, waiting room, waiting room chair
How to Make Your Office Ergonomic
Making your office more ergonomic is as important for your employees as it for your business. Doing so can significantly reduce your chances of expensive medical problems among your employees due to strain. Here are some quick tips on how you can make your office more ergonomic and employee friendly.
Desks
Typically, desks that are 27 to 28 inches in height are recommended for a comfortable seated position for most office workers who spend at least half of their working day in front of a computer. This helps to prevent back and neck strain.
Chairs
Ergonomic chairs are a must so that employees can adjust the seat height so they can view their computer screens and do their job well without having to strain. Proper padding can also prevent back pain and strain. Wheels are especially important so the office worker can sit as close or far away from various desk sizes as they need to (this can also accommodate office workers of all sizes).
Computer monitors
To prevent neck strain, the computer monitor should be adjusted to the right height for each person who should be able to look at it without needing to look up or down.
Keyboards
An office worker's keyboard should also be set to the right height for the individual. If it's too high or too low, it can cause carpal tunnel over time. Keep this in mind when purchasing a desk for an employee who is at below or average height. Sometimes a keyboard tray may sometimes be necessary to get the right height.
Find ergonomic executive chairs, desk of various sizes and heights, and much more for your office at BiNA Discount Office Furniture. Our team will make sure you get the right equipment to suit all of your ergonomic needs. Come to our Long Island showroom today!
Labels: 516-248-5858, comfort, desk, ergonomic, executive chair, executive desk, long island, new york, new york city, ny, nyc
Our #1 Tip for Buying Your Office Furniture
The best piece of advice to follow when buying office furniture is to
never buy without seeing it first.
There are many online-based office furniture companies with no showroom where you can browse and see your office furniture up close and in person -- and that's not the way to do it!
Your office furniture is an important investment. You want to make sure that the style, quality and function are going to match your expectations. That's why you should choose a company that has an actual showroom you can visit, see the office furniture with your own eyes and also receive some design consultation on what may work best for you.
You never know what you are going to get when you buy online.
Digital images don't always show you the true quality or finish of a piece of office furniture. You can never see the exact color on your computer screen when window shopping online. It's always best to find a brick-and-mortar business with a solid reputation and showroom so you not only know what quality you are getting with the furniture, but you are also getting quality service.
BiNA Discount Office Furniture specializes in helping you make an educated office furniture purchase. Visit our showroom to see our complete collection of office furniture. We were voted as Long Island's best in home and office furniture, and we're office furniture experts with over 40 years of experience. Visit us today!
Labels: 516-248-5858, best of, long island, new york, new york city, ny, nyc, nyc office planning, office furniture
Why Laminate Furniture May Be Right for You
Many people when buying office furniture may think that solid wood may be a better choice vs. laminate or veneer office furniture, but there's a lot you need to know about laminate before you make your decision.
First, although real wood is desirable to many people and looks high quality, real wood can warp and become damaged over time after lots of abuse if it isn't properly cared for. Laminate and veneer, however, are engineered to withstand a lot of wear and tear, and may be a better option in an office environment. Laminate also typically has a more modern appearance, which is something you may want to consider when you choose which surface you want for your office.
Don't confuse veneer or laminate for "lower quality," as a quality veneers and laminates can hold up and still look good for many years to come.
At BiNA Discount Office Furniture, we have a wide selection of laminate and veneer office furniture in many styles, but we also offer many different finishes to match your office style. You can click
here
to see a sampling of BiNA's color selections in laminate and wood grain laminate finishes.
Visit us at our showroom to see our complete array of office furniture and save up to 75% on your selections. Find the office furniture you need for your reception area, waiting room, conference room, executive office and more at BiNA. Many customizable options are available to match your style!
Labels: 516-248-5858, desk, laminate, new york, new york city, ny, nyc, office desk, office furniture, solid wood, veneer
Discount Office Furniture Specials
<< Office Furniture DiscountsHome
How to Buy an Office Chair
The advantages of buying new office furniture
What to Consider When Buying Office Furniture
How Your Reception Area Can Make an Impression
How to Make Your Office Ergonomic
Our #1 Tip for Buying Your Office Furniture
Why Laminate Furniture May Be Right for You
BiNA Discount Office Furniture Online, Call to buy office desks, chairs and more 516-248-5858