BiNA Office Furniture • Call: 516-248-5858
BiNA Best Buyer's Tip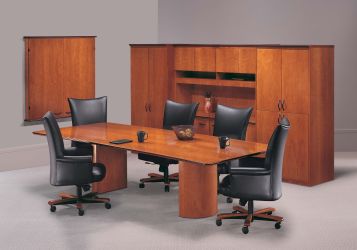 When it comes to purchasing an
office chair
, one size does not fit all! There are many things to think about when purchasing your workplace chair since you sit in it a good part of the day. Therefore, before you buy the chair you really should try the chair.
Ergonomics is an important consideration. This is what affects your comfort and health.  Look for the following ergonomic features when selecting your chair:
Lumbar Support
The lower back must be in the correct supportive position to avoid lower back pain. Many chairs even have an adjustable lumbar.
Arm Rests
Using an armrest allows you to relax your shoulders and keep your arms and wrists off the end of the desk.  Many chairs have adjustable arms so you can change arm position when needed.
Chair Posture
Office chairs with adjustable height and tilt lock control help you achieve the proper position so you can be comfortable while working.
One of the main causes of upper back pain is poor posture.  Leaning forward puts unnecessary stress on your back. Look for
chairs
with a good synchro-tilt control (seat and back move together) or chairs with an adjustable back control to allow you to keep your back against the chair back.
Some chairs also have an articulating seat.  Your legs should be at a 90 degree angle from chair to the ground. This control mechanism helps you achieve the appropriate comfort level with ease.
A ratchet back on a chair helps put the back height in a comfortable and supportive position.
Multi-function chairs are an excellent choice since they will contain all these adjustable features on one mechanism.
Special Body Type
People who are not average size require a chair that fits their specific needs.  There are chairs constructed for
big and tall
customers.  Seats are deeper and wider and this type of chair can also accommodate extra weight.
Office Appearance
Whether you are purchasing high or low back desk chairs,
task chairs
,
conference chairs
,
visitor chairs
for your
executive
offices, managerial chairs,
reception room chairs
, stacking chairs, or specialty chairs, you want your office to have a professional and stylish look. Chairs are available in fabric, vinyl, leather and mesh. Wood, metal, and chrome are popular choices for
chair frames
. Finally, many chair models are available to match your traditional, transitional, or contemporary furniture.
Bina Office Furniture
has a huge selection of chairs on display in our
showroom
. There are choices to accommodate any budget. Come visit us!  You can see, sit and try before you buy!
BiNA Discount Office Furniture
Visit Long Island's Most Complete Office Furniture Showroom
Call to order now 516-248-5858
Labels: 516-248-5858, best, best of, chair, conference furniture, conference room, discount, ergonomic, long island, office furniture, workstation
BiNA Discount Office Furniture Online: How to Buy an Office Chair
Discount Office Furniture Specials
<< Office Furniture DiscountsHome
The advantages of buying new office furniture
What to Consider When Buying Office Furniture
How Your Reception Area Can Make an Impression
How to Make Your Office Ergonomic
Our #1 Tip for Buying Your Office Furniture
Why Laminate Furniture May Be Right for You
Why Ergonomic Chairs Are Good for Your Business
Office Furniture Buying Tips
How to Select Your Office Furniture
See Our Complete Office Furniture Selections