BiNA Office Furniture • Call: 516-248-5858
Preview Dark Knight of Gotham City, New York
To the Bat Cave!..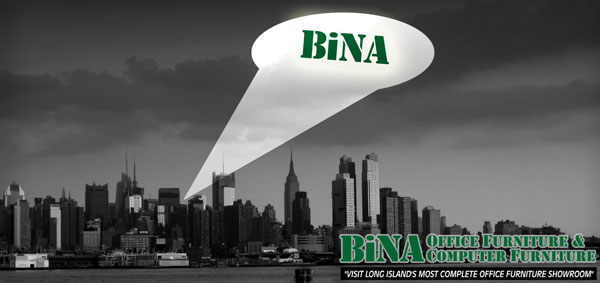 Visit BiNA Long Island Showroom
Come see what all the fuss is about — our
mahogany office furniture
series get rave reviews online and in
your offices citywide
. Whether you live in
Manhattan
or
Gotham City
we deliver to all New York City boroughs and all
Long Island, NY
.
That Signal to Best Value
The BiNA logo is your signal for
great bargains in office furniture
and our
red hot special deals
can't be beat.
Office Furniture is Your Utility Belt to Success
Outfit your
home office
or cave with
top quality office desks
and chairs to keep yourself moving.
Office furniture storage, file cabinets, credenzas and bookcases
to store all your case files, patient files and customer invoices — our office store can meet your business needs every time.
Pick up the Bat Phone...
Call BiNA now, 516-248-5858
Labels: 516-248-5858, bookcase, bronx, brooklyn, conference table, gotham city, manhattan, office desk, queens, reception desk, staten island
First Impressions: Reception Desk and Waiting Room
Your Reception Desk is the first thing visitors will see
Impressions matter.
If your office reception area is the first stop for your visitors, it is the first impression you will make, and a lasting statement too. A professional office or storefront needs both functionality and style to suit your office decor and purpose.
Set the reception desk so that it faces the entrance and the receptionist can greet guests right away.
Treat your guests to comfortable and quality waiting area furniture. The sofas, chairs and tables should look high quality with seating especially should be comfortable to provide visitors an immediate sense of hospitality.

Coat Rack or Coat Closet

Make your guests feel attended to by providing a coat rack or coat closet nearby where they can store their coat and umbrella during their business visit.

Waiting Room Tables and Magazine Racks

Be sure to provide tables for guests to set their belongings and magazine racks for reading materials to occupy them while they wait.
Savings up to 75% Off
Buy from
BiNA New York showroom
for high quality reception and waiting area furniture at sale prices that can save you up to 75%. Find plenty of different styles of
reception desks, waiting area chairs, waiting area tables, magazine racks
and more.
Call BiNA Office Furniture 516-248-5858
Labels: 516-248-5858, long island, new york city, nyc, office chair, office furniture, reception desk, waiting room
Discount Office Furniture Specials
<< Office Furniture DiscountsHome
Preview Dark Knight of Gotham City, New York
First Impressions: Reception Desk and Waiting Room
BiNA Discount Office Furniture Online, Call to buy office desks, chairs and more 516-248-5858